---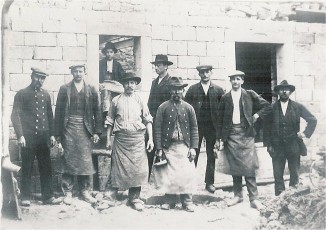 Today
Heritage Restoration & Design is a family owned corporation whose knowledge has spanned 6 generations. Our company's work can be seen in a variety of buildings across the United States. We specialize in interior design, churches, historical buildings, homes, and health care centers. We offer many artistic products and services with particular emphasis on historical and restorative offerings.
Humble Roots
It's difficult to encapsulate a history of nearly 200 years and six generations. Selecting his home region of Bavaria, Germany, Alois Berlinger founded this small family company in 1820. At that time, work consisted of stone carving and the restoration of building components made of stone. By the third generation, Edmund Berlinger had expanded the company's trade by purchasing a local piece of land to start a stone quarry. In addition, Edmund offered new services such as interior plastering and white washing. During the fourth generation, Gustav, Herman and Alois Berlinger continued on with stone and plaster work while adding several other disciplines as pre-cast concrete and interior finishing.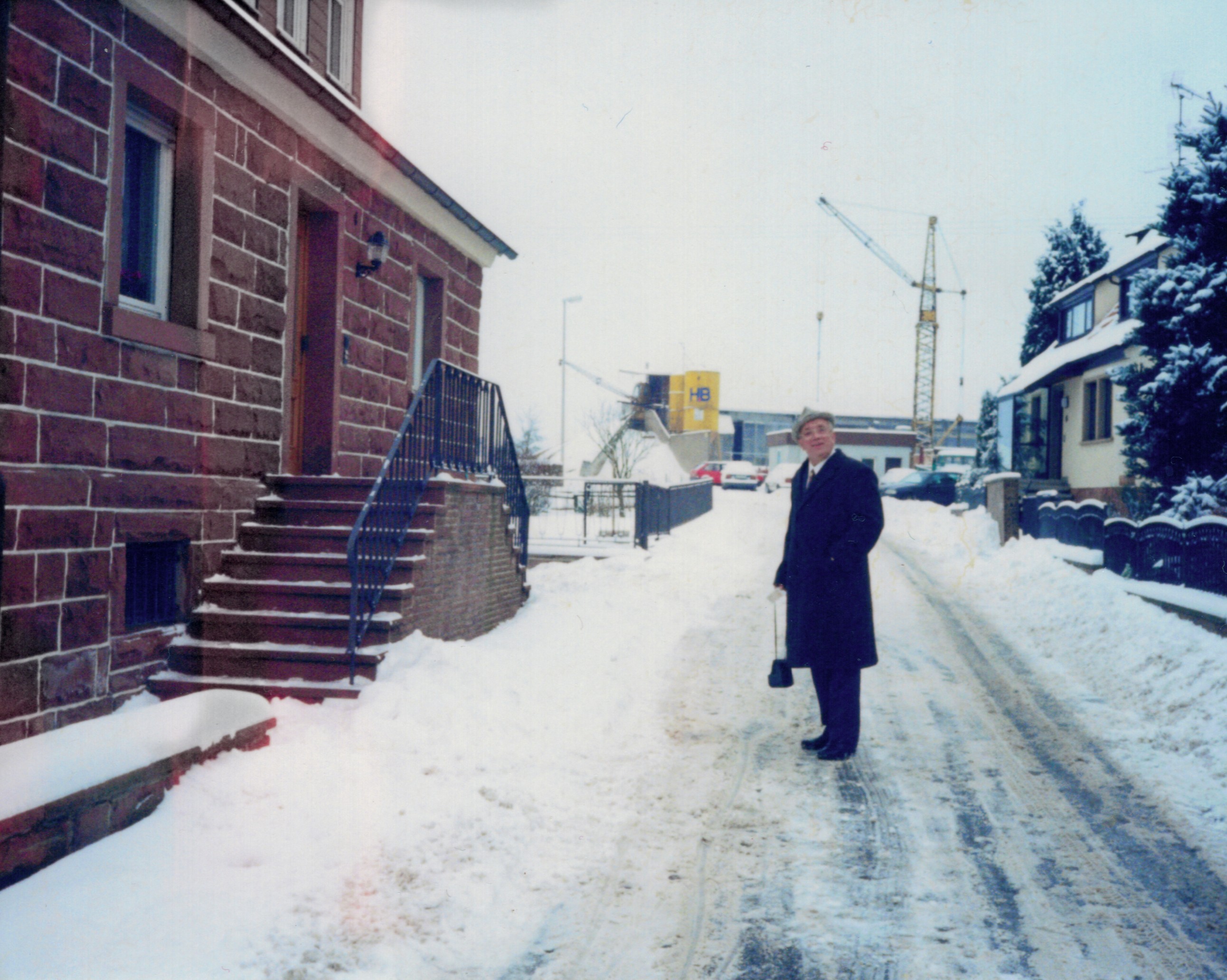 One of the three brothers, Alois, immigrated to the the United States in 1965 and started the American branch of the company in Chicago, Illinois. The focus of the company shifted to restoration of building interiors and exteriors. Through his wife's family (Helga Berlinger, née Lehmeier), woodworking and stained glass work were incorporated in as new skill sets. The company entered its fifth generation with the children of Alois and Helga: Michael, Willibald "Bill" and Erika. A decision was made between the 4th and 5th generation members to re-brand the company. A new road map was created and the result was the incorporation of Heritage Restoration and Design in August of 2004.
Current Owners of HRD
Michael and his wife, Kathryn, are now in the leadership positions of Heritage Restoration and Design. With the dramatic changes in the US economy after 2001 and early 2010's, Heritage's leadership recognized the challenge to the firm and used the opportunity to reaffirm its strategic plan. With a revitalized need to 'preserve and restore', Heritage expanded into new restoration markets with its diversified skill set and knowledge base. Michael and Kathryn's sons, Stephen, Christopher, Joseph, and Anthony have also joined the company. As the sixth generation, they are bringing in new ideas to grow and strengthen the firm. Heritage Restoration and Design Studio is poised for the future. Projects are expanding into the restoration and preservation of government facilities and commercial structures, as well as religious, educational and healthcare locations.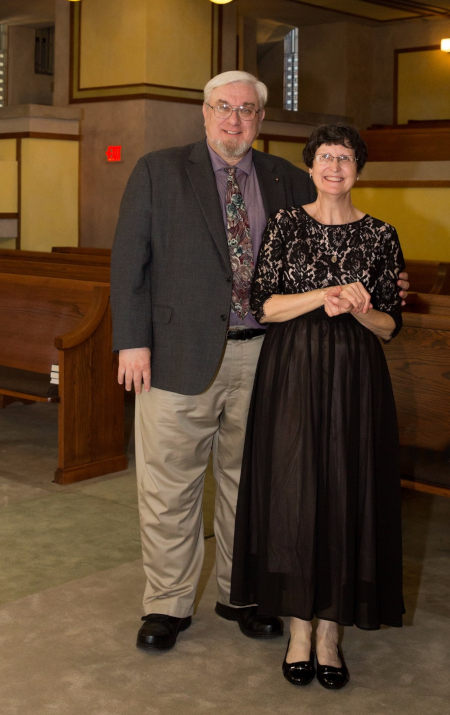 What the Future Holds
Heritage and our staff are committed to developing custom solutions to meet the ever changing needs of the design, construction and restoration worlds. Our scalable nature makes us a competitive tool in both large scale building restoration as well as small and prized furniture and pieces of art. Utilizing our combined skills and experience, Heritage can develop an answer to many unique problems. We are continuing to embrace new knowledge and techniques, while blending these developments with our wealth of experience. Please feel free to reach out to us with your ideas and questions. We would be happy to look into them and get a product or solution into your hands to meet your needs. This email address is being protected from spambots. You need JavaScript enabled to view it.