---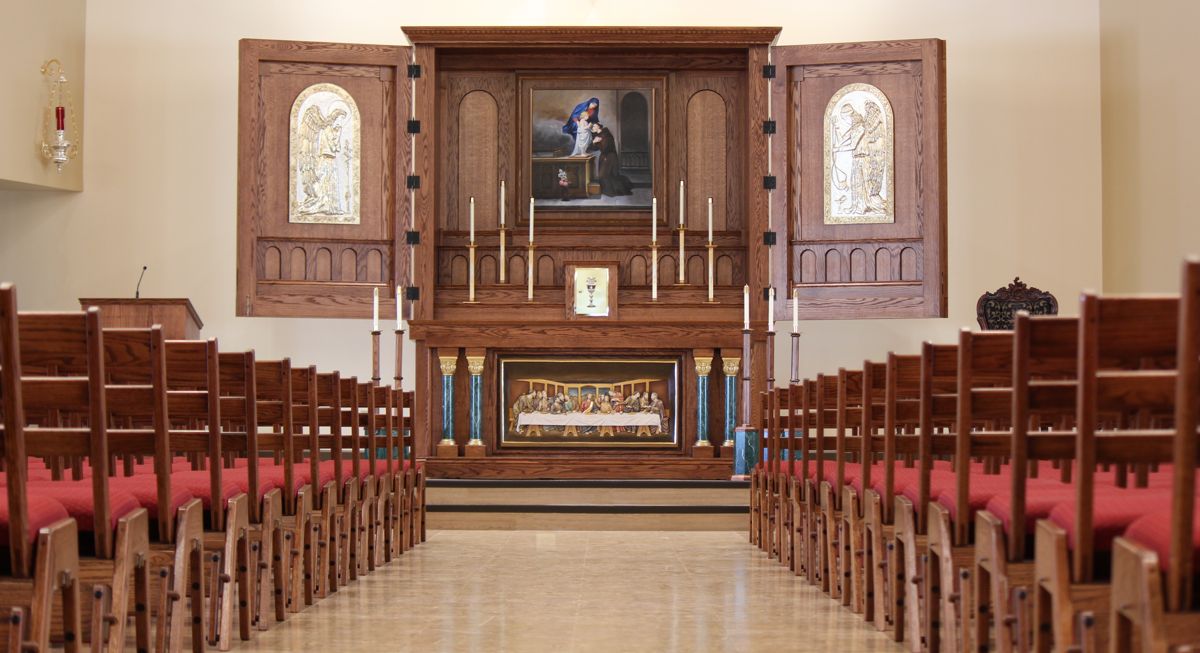 Church Furniture
Church furnishings are one of Heritage's core products. We offer a variety of standardized designs as well as custom design and construction services. Our church clients are in all areas of the United States and several countries. We constantly strive to develop all our items in a manner that is beautiful in it's design quality, logistically feasible to transport, durable and functional. When designing and manufacturing these furnishings, Heritage uses only the finest quality materials.
List of Commonly Requested Furniture Items:
Altars
Church Rails
Kneelers
Baldachin
Pulpits
Lecterns
Chairs
Pews
Shrines
Pedestals
Communion Tables
Credence Tables
Baptismal Fonts
Candlesticks
And Many More Items...
Heritage utilizes all of it's artistry and skills in the fabrication of these fine items. This includes our experitse in designing, fabricating, finishing and installation. For custom items, Heritage's staff will work with you from the start of the project to the end to develop a product that exceeds expectations. Our design staff will take your ideas and integrate them with our experince to make a product that will serve the church's current and future needs.
3D Model:
Neo-Gothic Altar Design
File Size: ~30mb Download speed my vary based on your internet connection.
Navigation Tips: Left click and drag to orbit. Right click and drag to pan. W A S D and the Arrow Keys are optional for Navigation. Responds to touch gestures on most mobile devices.
Having troubles viewing this content? This 3D viewer is based on WebGL, please check to make sure your browser and operating system support this web standard.