---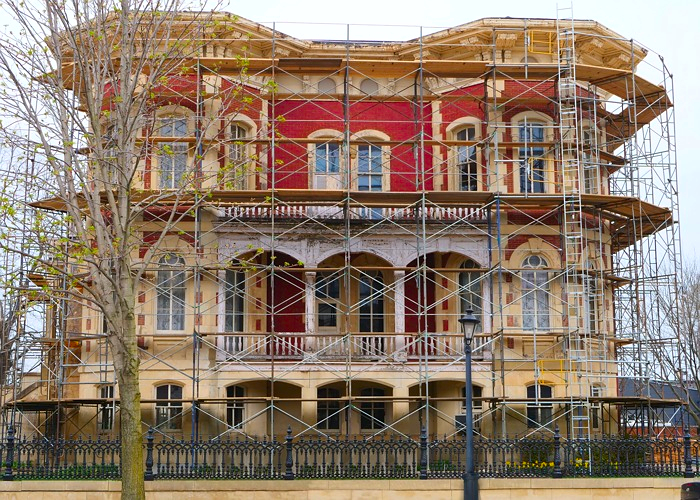 Overview
The first phase of restoration planning is limited in scope to developing feasibility criteria that will be used to identify and evaluate early restoration techniques and owner involvement. Researching the history of the proposed project or structure is critical as part of the first phase of any restoration project, large or small. Restoration is not confined to individual elements such as woodworking or windows. Restoration research develops a complete 'view' of the project as it pertains to the greater area or building involved. Then, separate sections are determined and in what order of importance each section is in light of the entire proposed restoration plan. Through this process, a number of important factors are addressed. Not only are sections identified, but also the level of preservation that is needed, the time frame involved and of course the cost for financial consideration.
Identifying and Evaluating
A floor plan, the arrangement of space, features and applied finishes may be, as mentioned above, individually or collectively important in defining the historic character of the project or building and the purpose for which it was constructed. Ask yourself, what was the original intent for this 'room', or, what was the original meaning of this window or wood carving. Therefore, identification, retention, protection, and repair should be given prime consideration in every preservation project. We never want to develop plans that would radically change character defining spaces or that would obscure, damage or destroy interior features or finishes. While the exterior of a building may be its most prominent visible aspect, or its "public face," its interior is often more important in conveying the building's history and it's 'story' over time. Therefore, we must identify and evaluate the importance of interior elements prior to restoration work commencement.
Recommending Approaches
When analyzing the various ways one can develop a general plan for restoration, we must realize that often several options are available. The key to restoration is to determine early in the process, exactly what must be preserved or conserved, what is to be historically reproduced, and what areas must inevitably be changed or modified. So, the approach to restoration then includes, as a rule, a combination of all three factors, preservation/conservation, reproduction and modifying.
What does the term "preservation" mean (when referring to historical elements and buildings) for groups such as libraries, archives, historical societies, art guilds, individuals and other institutions that are responsible for historic collections? The term 'preservation' in the widest sense encompasses
activities that prevent damage to historically significant elements such as proper protection, environmental controls and disaster planning; and
activities such as a treatment, replacement, reproduction of elements that address existing damage.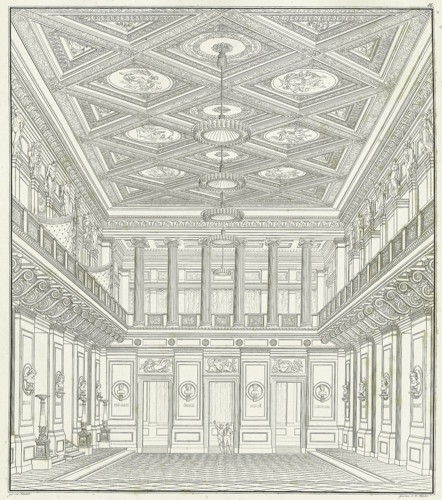 Building Size Project
Heritage Restoration and Design Studio has perfected a modifiable procedure for the restoration of a historic building interior, whether in full or in part. This would include whole buildings, or just rooms, public areas, restaurants, courthouse chambers, libraries etc. The following is in brief the details of our procedure that can fully involve our clients to any degree they may feel is required.
Analyze site and conditions
Retain and preserve floor plans
Create print and photo records
Apply preliminary costing
Obtain owner approval
Establish a priority restoration list
Design all drawings and submittals
Produce an element preservation/reproduction schedule
Start all onsite preliminary work
Start all shop work
Assign historic skilled craftsman to the project
Apply detail finishes
Complete re-installation
Ready for owner occupancy
Element Size Project
Heritage Restoration and Design Studio has perfected a modifiable plan for the restoration of an element, whether in full or in part. This would include art objects, antique windows, oil canvasses, antique furniture such as use in homes, churches, education and legal facilities. In the same manner as our building restorations, the following procedure can involve our clients as fully as they feel is required.
Analysis of the current condition of the object(s)
Provide any historical records and information
Create print and photo records
Apply preliminary costing
Obtain owner approval
Establish a priority restoration list
Create any written or decriptive documents
Produce an element preservation/reproduction schedule
Start all onsite preliminary removal
Start all shop work
Assign historic skilled craftsman to the project
Apply detail finishes
Complete re-installation
Ready for owner approval
---
With either of these two approaches, designed for large and small projects, preservation of historically significant elements will be accomplished in the proper manner with skilled craftsmen. We believe very strongly in our Mission Statement:
"Design, Restore and Preserve for the Future"
---