---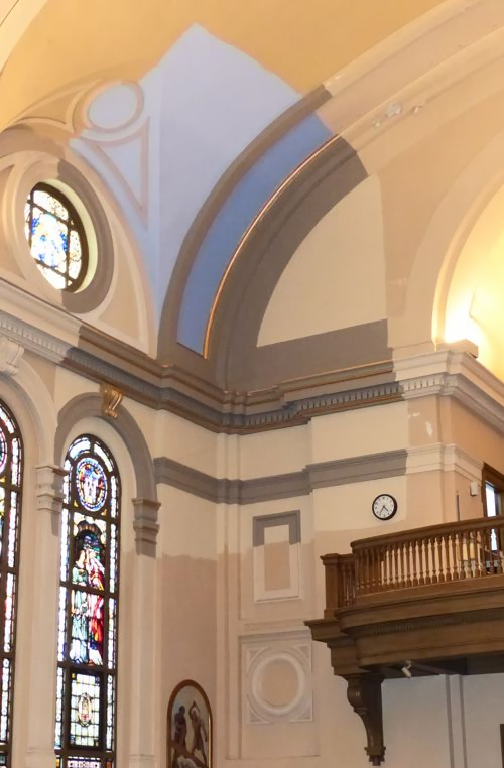 Decorating Interiors
Both in terms of ownership and staff expertise, Heritage Restoration & Design Studio has very strong roots in the field of interior church decorating. With decades of beautiful projects completed, Heritage Restoration has become known for both its insight and capabilities when it comes to design and performing interior religious renovations. Driven by our collective vision to see worship spaces provide a meaningful and focused experience for their faithful communities, Heritage creates designs which tie together the religious aspects of your community in an appropriate and fulfilling manner.
Our Designs
Our designs go beyond simply selecting and placing paint colors alongside decorative elements (this is an unfortunate trend prevalent with many other modern "design" companies). As a company, we take into consideration more than the basic. Structure, architecture, history, community, functionality, these are the fundamental drivers when it comes to creating a design. When paired with experience and specific religious training, these drivers can help guide a designer to recommend solutions which feel natural to your structure while also beautifully fulfilling the needs of your religious community. The end result is a worship space which enables participants to focus and share in the celebration through both the symbolism and subtlety of their surroundings.
Our Shared Passion
Heritage Restoration & Design Studio is very passionate about creating spaces which facilitate a fulfilling religious experience and increase its overall sense of community. Our company strives to both provide and enact our designs. We avoiding passing trends and focus performing work which compliments your structure and achieves the goals of the project vision.
Common areas of work:
Plaster restoration
Painting (themed palette oriented)
Marblezing (faux and material-based)
Woodgraining
Decorative Moulding
Specialized Gold-Detailing
Custom Canvas Murals
Mosaic Walls
And so much more...
---
Heritage's staff truely believe in our company mission to, "Design, Restore and Preserve for the Future!"
---