---
Damage Recovery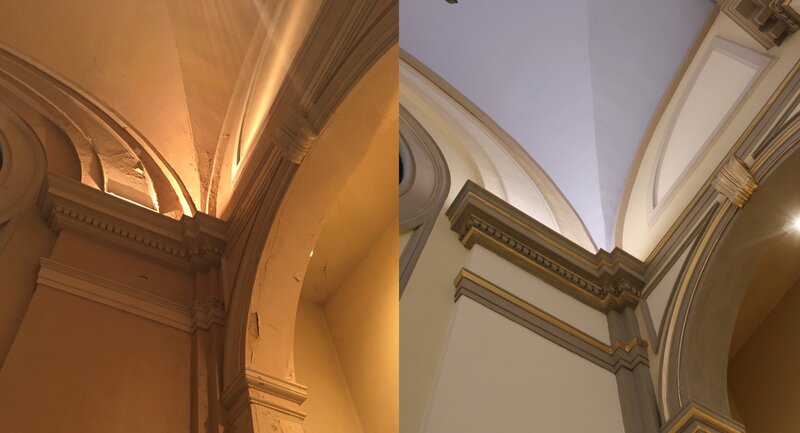 It is always unpleasant when something is damaged. Most commonly this is caused by weather, water or gas leaks, criminal activities, fire, vehicular incidents, or by simple unintentional accidents. Heritage Restoration and Design provides our customers with services to repair or recreate what has been damaged. We most commonly work in:
Wooden Furniture
Architectural Elements
Oil Paintings
Frames
Friezes
Fine Arts
Metalwares
Glass
Castings
Leaded Glass
Ceramics
Statues
---
Expertise
Partial listing of the many fine styles and types we work on regularly.
Wood Styles:
Queen Anne, Chippendale, Adam, Sheraton, Regency, Victorian, Colonial, Federa, Shaker, Pennsylvania Dutch, Modern Manufacturers
Leaded Glass:
Tyrol, Zettler, Mayer, Frye, Tiffany, Old English, Dunfermline, Royal Bavarian Glass Painting Studio, A.W.N. Pugin, John LaFarge, Thomas A. O'Shaughnessy
Oil Paintings:
Museum Masters, Eugene Delacroix, John Singer Sargent, Thomas Kinkade, Andreas Achenbach
Sculptures:
Bergland, Nazarene, Danbury, Franklin Mint, Hummel, Marbles, Terra Cotta, Plaster, Dresden Porcelain, Chinese
Metalwares:
Gorham, Haviland, Jensen, Reed & Barton, Towle, Shreve Crump & Low, Benzinger, Fulda, John & Stewart, Louis Gille, Kronenbitter, Baldwin, EKE Brass
Paper:
Manuscripts, Currier & Ives, Alfred Waud, F. Leo Hunter, Louis Maurer,Samuel J. Woolf
Disaster Recovery