---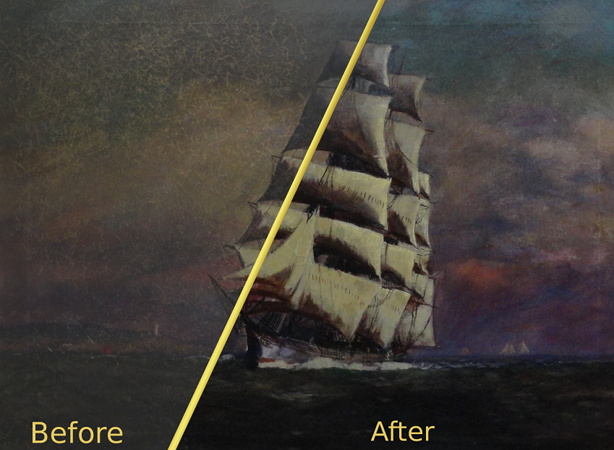 ---
Experience Counts
Heritage Restoration and Design Studio has been in the restoration and preservation business for six generations. Each successive generation has added to the knowledge base, totalling over 275 years of practice and experience. Our clients are from coast to coast in the USA as well as in Europe.
We offer professional museum quality conservation and restoration services for an impressive list of fine art elements. We also provide full replication services for a wide variety of mediums especially polymers, woods, hard resins, glass and stones.
Past Restoration Experience
Oil Paintings
Statuary and Reliefs, Polychrome
Stained Glass
Antique Fencing
Antique Wood Furniture
Antique Architectural Mill-working
Lithographs
Interior/Exterior Frescos
Disaster Response
Water Damage Due to Flooding, Tornadoes, Hurricanes
Mold Growth on Images and Documents
Smoke Damage from Fire and Heat
Insurance Claims and Appraisals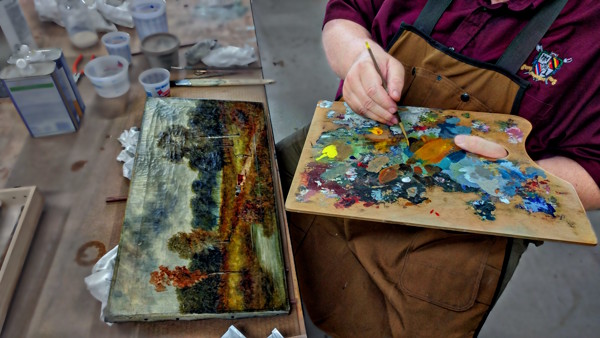 Mediums We Restore or Replicate
Paintings and Prints

Oils
Acrylics
Watercolors
Lithographs
Original Prints

Statuary

Marble
Stone
Wood
Resin
Porcelain
Plaster

Antique Wood Furniture and Frames
Antique Stained Glass
Historic Mosaics
Faux Finishes – Wood Graining, Marbleizing, Graniteizing
Replication
Historic replication is a skill set we employ on a daily basis. Replication can mean duplicating an original object such as a statue or window. It can also be interpreted as replication of a single element such as a missing frame component or plaster casting.
Stained Glass Windows and Panels
Interior and Exterior Antique Mill-working
Oil Paintings on Canvas by the Masters
Antique Wood Frames
Mosaics
Faux Finishes
Plaster or Resin Castings
Door and Window Hardware, Pulls and Knobs
---
Between our expertise in fine arts restoration and the full reproduction services we provide, Heritage Restoration and Design Studio is your 'one stop shop', located conveniently in Central Illinois.
Our company's mission is to "Design, Restore and Preserve for the Future".
---