Details

Category: Events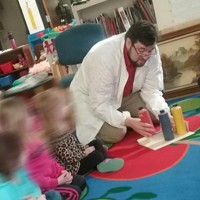 Summary
Heritage Restoration's Stephen Berlinger recently served as a guest speaker a a local grade school. Young students were exposed to painting and refinishing concepts with a variety of visual aids. It is our hope to spark an interest and excitement for the creative arts in the minds of these children.
Details

Category: Events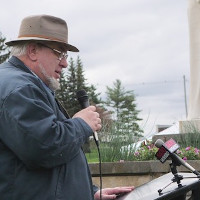 Heritage Restoration and Design was featured in the news for designing and procuring a 3500 pound statue of Jesus risen from the grave for the historic Springdale Cemetery as part of their ongoing monument revitalization efforts.
Have Questions?
Give us a call
PH: 309-637-5404
Heritage is open 8 A.M. to 4 P.M. CST. If you are calling when we are not open, leave us a message and we will get back to you with in 24 hours.
Send us an email
If you have large files to send ask for a link to our private cloud service to securely send your files. We believe in data security.
Contact
309-637-5404 877-637-5404 (Orders) 309-637-5740 (Fax)
info@heritagerd.com
207 Voris St. Peoria, IL 61603
About
Heritage Restoration & Design is a family owned corporation whose knowledge has spanned 6 generations. Our firm's work can be seen in a variety of buildings all across the United States. We specialize in interior design, churches, historical buildings, homes, and health care centers.
© 2021 Heritage Restoration & Design