Details

Category: Announcements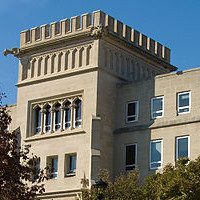 Upon successful completion of the restoration of Unity Temple in Oak Park, IL, several news agencies have taken notice of Heritage's restoration efforts. In particular, the Alma Mater of Heritage Restoration and Design Studio's CEO.
Details

Category: Announcements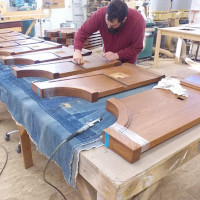 New Unity Temple Web Series
Our video staff was at the jobsite several times during the course of this 2 year venture and collected considerable content. In the videos you will see a snapshot of the effort and countless man hours that went in to the restoration of this national landmark.
---
"It is our pleasure to share this unique insight into the Unity Temple restoration project. The staff at Heritage hopes that you find these videos to be informative. Enjoy!" Joseph Berlinger, Web Marketing and Video Manager
Have Questions?
Give us a call
PH: 309-637-5404
Heritage is open 8 A.M. to 4 P.M. CST. If you are calling when we are not open, leave us a message and we will get back to you with in 24 hours.
Send us an email
If you have large files to send ask for a link to our private cloud service to securely send your files. We believe in data security.
Contact
309-637-5404 877-637-5404 (Orders) 309-637-5740 (Fax)
info@heritagerd.com
207 Voris St. Peoria, IL 61603
About
Heritage Restoration & Design is a family owned corporation whose knowledge has spanned 6 generations. Our firm's work can be seen in a variety of buildings all across the United States. We specialize in interior design, churches, historical buildings, homes, and health care centers.
© 2020 Heritage Restoration & Design